Got Questions?
The SARL forum is the first source for getting answers in case you got stuck. The community is very friendly.
Open the forum with the sarl.io interface or Google interface. Code of Conduct on Forums
You could also directly discuss with the SARL authors and contributors on Gitter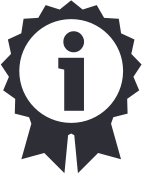 Professional Support
Need training, problem solving, a prototype, or just a SARL-based product? LE2I laboratory (Université Bourgogne Franche-Comté, France) and GITIA (Facultad Regional Tucumán, Universidad Tecnológica Nacional, Argentina) offer all kinds of professional consulting around SARL.