Professional Support: Get help from our SARL team directly
You want to contact our support team? Great choice!
Choose your support package or send us an individual request. We will answer you within five business days with a fitting offer. Of course also an NDA is possible.
Available support packages are:
Training - give you tutorials, lectures, conferences;
Expertize - give you our external expertize on your project;
Development - help you to develop your SARL application;
Other support package.
Communication Channels
We generally use plain e-mails for professional support tickets. We also offer phone support and Skype/WebEx sessions, which allow us remote debugging and more.
Contact Points
The following map shows you the preferred contact points according to your country: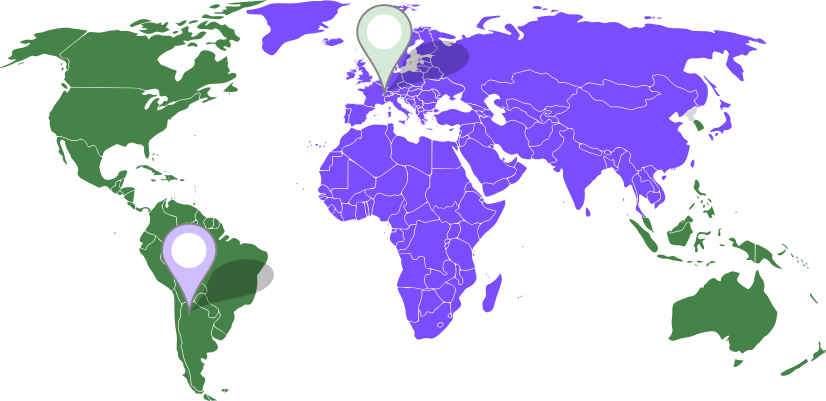 Preferred contact point for countries in blue:

Prof. Dr. Stéphane Galland
Contact information available at http://www.ciad-lab.fr/author-10836/

Preferred contact point for countries in green:

Prof. Dr. Sebastian Rodriguez
Contact information available at http://www.sebastianrodriguez.com.ar